Tamil Nadu government has reported Scheme for security of intriguing Neela kurinji (Strobilanthus kunthianus) plants that bloom just once in 12 years.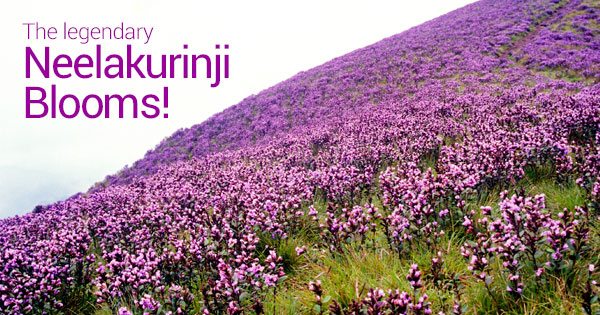 This plan comes following protestations that these uncommon and naturally one of a kind blossoms are being bundled and sold on the business premise. Neelakurinji is a tropical plant-animal type. It is local to Shola timberlands in the Western Ghats. It is additionally observed in Shevroys Hills in the Eastern Ghats, Annamalai slopes and Agali slopes in Kerala and Sanduru slopes in Karnataka.
It develops at the stature of 30 to 60 cm on slopes inclines at a height of 1300 to 2400 meters where there is no tree woodland. The blossoms of Neelakurinji are purple-blue in shading and sprouts once in 12 years. The bloom has no smell or any restorative esteem.
It is a direct result of these blooms, Nilgiri slopes in the southern tip of Western Ghats are called blue mountains. It is rarest of uncommon plant species that develop in the Western Ghats and does not develop in some other piece of the world.
It has been ordered as an imperiled species. In antiquated Tamil writing, kurinji blossoms symbolize love. Paliyan ancestral individuals living in Tamil Nadu utilize this blossom sprout as a kind of perspective to computing their age.